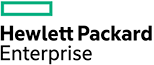 HP FlexFabric 5700 Switch Series

Fixed Port L3 Managed Ethernet Switches

HP Data Center Access Switches
FlexFabric 5700 Switch Series

HP FlexFabric 5700-40XG-2QSFP+ Switch
#JG896A
List Price: $9,990.00
Our Price: $5,169.00

HP FlexFabric 5700-32XGT-8XG-2QSFP+ Switch
#JG898A
List Price: $11,490.00
Our Price: $5,946.00

HP FlexFabric 5700-48G-4XG-2QSFP+ Switch
#JG894A
List Price: $7,990.00
Our Price: $4,135.00
More pricing below, click here!
Overview:
The HP FlexFabric 5700 Switch Series provides an open door for expanding your enterprise network by adding capacity with local switching and L2/L3 support. Take advantage of IRF enhancements for spine/leaf configurations, to simplify network management and expand server connectivity.
Resilience and ease of management come hand–in-hand with the FlexFabric 5700. While IRF reduces management complexities by up to 88%, it also delivers <50m/sec convergence time. You can rely on the FlexFabric 5700 to lower TCO with up to a 25% lower cost than competing devices.
What's New:
New family of switches aimed at expanding networks access layer.
Network expansion with local switching capacity.
Lower TCO with competitive costs with simpler management.
IRF support of nine switches simplifies management by up to 88%.
OpenFlow and SDN automate manual tasks and speed service delivery.
Features & Benefits:
Expand Your Data Center Network with Confidence
The HP FlexFabric 5700 Switch Series expands your enterprise network by adding local switching capacity for better scalability, so that you can support more customers.
Up to thirty (30) HP FlexFabric switches can be added to the network and managed by one Controlling Bridge (CB) switch improving server connectivity. (future)
The FlexFabric 5700 Switch Series gives you choices that fit your budget and environment by offering 1/10GbE ports supporting SFP and BASE-T with 10/40GbE uplinks.
High-Performance Data Center Switching
The HP FlexFabric 5700 Switch Series delivers 960Gbps switching capacity for the most demanding applications.
Provides local switching and participates in the network unlike competing port multiplexers.
Low latency, under 1.5us 10GbE latency, provides improved throughput and fewer lost packets.
Business Agility and Resilience with Comware 7
The HP FlexFabric 5700 Switch Series delivers IRF <50msec convergence time enabling faster application response time.
The 5700 Switch Series supports spine/leaf IRF to enhance network agility with ECMP and faster convergence.
In Service Software Update (ISSU) enables high availability with updates accomplished without a reboot or power cycle, in the background.
Simplicity and Lower TCO
The HP FlexFabric 5700 Switch Series simplifies switch management by up to 88% with IRF.
No extra hidden costs with simple one license per switch for all OS features.
Up to 25% lower cost than competing port multiplexers for lower TCO.
Automate tedious tasks with software defined network (SDN) and reclaim wasted resources.
Specifications:
For complete model specifications, please review the product datasheet.
Ports:
48 10/100/1000, 40 1000/10000 SFP+ or 32 1/10GBASE-T ports, 2 QSFP+ ports, depending on model
Up to 8 1000/10000 SFP+ ports available on selected models
Throughput:
714.2 Mpps
Maximum, depending on model
Routing/switching capacity:
960 Gbps
Maximum, depending on model
Stacking capabilities:
Management features:
IMC - Intelligent Management Center
Command-line interface
Out-of-band management
SNMP manager
Telnet
FTP
Pricing Notes:
Pricing and product availability subject to change without notice.
HP Data Center Access Switches
FlexFabric 5700 Switch Series

HP FlexFabric 5700-40XG-2QSFP+ Switch
#JG896A
List Price: $9,990.00
Our Price: $5,169.00

HP FlexFabric 5700-32XGT-8XG-2QSFP+ Switch
#JG898A
List Price: $11,490.00
Our Price: $5,946.00

HP FlexFabric 5700-48G-4XG-2QSFP+ Switch
#JG894A
List Price: $7,990.00
Our Price: $4,135.00