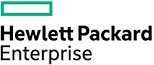 The Latest HP News

Product and Solution Information, Press Releases, Announcements
Hewlett Packard Enterprise Delivers The Broadest and Deepest Flash Storage Portfolio for Hybrid IT
Posted: Wed May 24, 2017 10:38:34 AM

PALO ALTO, Calif, May 24, 2017 (GLOBE NEWSWIRE) -- Hewlett Packard Enterprise (HPE) (NYSE:HPE) today announced a comprehensive flash portfolio update with new products and data protection solutions designed to help customers continue their journey to an all- flash data center. The new offerings include:
A more powerful midrange HPE 3PAR StoreServ 9450 all-flash array

Availability of Nimble Storage primary and new secondary flash arrays

Affordable fifth generation HPE MSA Storage

High-speed, cloud-connected StoreOnce data protection
The adoption of flash storage continues to gain pace, with 51 percent of customers1 predicting that they will have an All-Flash Data Center within five years. It's not just enterprises, smaller companies are also adopting flash as prices come down.  At the same time, IT teams are seeking deeper integration across servers, storage, networks, and automation tools to maximize value from investments.
"As flash permeates the datacenter it has become critical to move beyond the array – from predictive analytics to data protection to investment strategies," said Bill Philbin, senior vice president, Data Center Infrastructure Group, Hewlett Packard Enterprise. "These new solutions help more customers maximize the value of flash on-premises and enable flexible off-premises data mobility."
Leading All-Flash price-performance and density across multiple segments
Data growth and app development in the data center is expanding exponentially and putting pressure on IT to consolidate more data on less infrastructure while also evaluating the right mix of on-premises and off-premises investments. To address these demands, HPE is updating its overall flash portfolio including the addition of cloud-ready Nimble Storage flash arrays powered by predictive analytics for a new-style approach to storage support and monitoring.
For midrange customers hitting performance limits of aging systems, HPE 3PAR is redefining expectations with the new HPE 3PAR StoreServ 9450, a highly scalable, multi-tenant, and performance rich all-flash platform that builds on the product family's number one position in the midrange fibre channel.2 To enable the consolidation of more data in less space without compromising service levels, HPE is increasing performance 70 percent, doubling scale to 6PB, and enabling 3X the front-end connectivity with 80 host ports.3  This new, more powerful member of the 3PAR family enables consistent and predictable performance at less than half the cost of EMC VMAX 250F4 and supports consolidation of both block and file workloads. For those considering long-term investment strategies, the 3PAR StoreServ 9450 also provides a futureproof path to next generation Storage Class Memory and NVM Express (NVMe) using HPE 3PAR 3D Cache.
HPE is also unveiling the fifth generation of its entry SAN platform, HPE MSA, starting with the introduction of HPE MSA 2050 and 2052 models. MSA has been the leading entry fibre channel array for eight years5 and now delivers 2x more performance than the previous generation starting under $10,0006. With all-inclusive software and 1.6 terabytes of solid-state disk (SSD) capacity included, the new HPE MSA 2052 offers a 40 percent cost savings7 on hybrid flash models. Both MSA platforms are affordable starting points for application acceleration providing flexibility to mix any combination of SSD and SAS drives plus including resiliency features such as snapshots and remote replication.
Flash-optimized protection now cloud-ready and 15x faster 
With the scale and speed of flash storage becoming pervasive it's critical that customers re-think data protection to avoid risk and eliminate bottlenecks – this includes taking advantage of public cloud to achieve the right mix of Hybrid IT.  As part of that shift, HPE has federated primary, secondary, and object storage to enable zero-impact data protection while putting backup data to work.
For customers exploring public-cloud tiers for secondary data, HPE announced StoreOnce CloudBank, a long-term data retention solution that provides significantly lower cost protection on multi-cloud destinations such as AWS, Azure or on premises object storage. Unlike many cloud backup solutions, StoreOnce CloudBank has been architected to reduce bandwidth requirements by over 99 percent, helping to lower costs of cloud-based storage to just $0.001 per gigabyte per month. The solution also supports the full set of on-premises StoreOnce features, including 3PAR integration, so customers can automatically transition data off-premises while assuring rapid and flexible disaster recovery.
As HPE 3PAR flash customers seek to rapidly protect larger and larger data sets, HPE Recovery Manager Central (RMC)already provides the fastest possible protection of applications running on 3PAR by directly connecting to secondary StoreOnce data protection systems through patented block-level integration.  RMC is part of 3PAR's all-inclusive licensing model and has now been enhanced with a new Express Restore feature, which enables 15x faster data recovery8 from on-prem or off-prem StoreOnce repositories.  RMC has also now been integrated with Veeam Explorer so customers can recover application items such as e-mails, documents and database schemas directly from RMC-V Express Protect backups.
Many customers moving to an all-flash datacenter are looking for ways to maximize return on those investments. For some that includes changing how they utilize data stored as backup copies. The new Nimble Secondary Flash Array(SFA) allows customers to put their backup and copy data to work for secondary applications. The system brings together always-on deduplication and compression to lower capacity costs for backup with flash-optimized performance and zero-copy cloning to run production workloads like dev/test, QA and analytics.