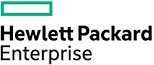 The Latest HP News

Product and Solution Information, Press Releases, Announcements
HPE Unveils the World's Most Secure Industry Standard Servers
Posted: Mon Jun 05, 2017 10:49:44 AM

New innovations, including the only custom-designed secure silicon chip, enhanced agility solutions and flexible payment models
PALO ALTO and LAS VEGAS – June 5, 2017 – Today, Hewlett Packard Enterprise (HPE) revealed the world's most secure industry standard servers[1] with the introduction of its next-generation ProLiant portfolio. HPE is the first vendor to put silicon-based security into its industry standard servers, addressing firmware attacks, which are one of the biggest threats facing enterprises and governments today. Building on this new secure foundation, HPE also announced advancements in software- defined infrastructure that deliver new levels of agility and economic flexibility.
Cyber-attacks have increased significantly as hackers become more sophisticated. Security breaches and vulnerability discoveries have been repeatedly attributed to firmware attacks.  Information Systems Audit and Control Association (ISACA) research reveals[2] more than 50 percent of cyber security professionals reported at least one incident of malware-infected firmware in 2016. HPE is the first company to respond by developing the "silicon root of trust" – a unique link between the custom HPE silicon and the HPE Integrated Lights Out (iLO) firmware to ensure servers do not execute compromised firmware code. Building this firmware security directly into the HPE silicon provides the ultimate protection against firmware attacks, as well as the ability to recover the essential server firmware automatically.
HPE's silicon root of trust designs security directly into the iLO chip, creating an immutable fingerprint in the silicon, preventing servers from booting up unless the firmware matches the fingerprint. Because HPE has total control of its own custom-made silicon chip and the server-essential firmware, it is the only vendor in the industry that can offer this advantage. The new silicon root of trust protection includes state-of-the-art encryption and breach detection technologies and is complemented by HPE supply chain security and HPE Pointnext security assessment and protection services.
"A security breach in firmware is one of the most difficult to detect but can be one of the most damaging. Unfortunately, firmware is often overlooked in c-suite conversations about data center security, and cyber criminals are targeting this as a new attack surface," said Patrick Moorhead, president and principal analyst of technology analyst and advisory firm Moor Insights & Strategy. "While many servers have some level of hardware security already built-in, HPE is creating firmware security inextricably tied with its custom made silicon, to help customers protect against these malicious attacks."
Creating a New Compute Experience
The world's most secure industry standard servers is just one part of HPE's new compute experience, which also includes enhancements to its software-defined infrastructure and flexible payment models. Through this new generation of capabilities powered by HPE ProLiant Gen10, customers can accelerate business insights across a hybrid world of traditional IT, public and private cloud. With HPE's pay-as-you-go options, customers can scale up or down based on their businesses' need and only pay for what they actually use.
"Customers shouldn't have to compromise when it comes to security, the agility of software-defined infrastructure and the flexibility of cloud economics," said Alain Andreoli, senior vice president and general manager, Data Center Infrastructure Group, Hewlett Packard Enterprise. "With our ProLiant Gen10 portfolio, HPE is offering customers the best compute experience in the industry with unmatched security, new ways to accelerate insights and payment models that allow customers to choose options that work best for them".
Agility: Software-Defined Infrastructure
The new compute experience offers customers the ability to accelerate applications and business insights through software-defined infrastructure. Today, HPE announced the following new updates, including:
A new experience in software-defined infrastructure advancements:
HPE OneView 3.1 supports the end-to-end Gen10 server platform and will transform compute, storage and network into software-defined infrastructure. The next generation, version 3.1, delivers composable storage capabilities, improved firmware management, extended support for a broad range of HPE compute platforms and support for new composable ecosystem partners including Mesosphere DC/OS. HPE and Mesosphere are announcing a strategic alliance that will help customers benefit from joint engineering, reference architecture and improved time to value.

HPE Intelligent System Tuning offers a dynamic experience around applications in partnership with Intel on the Intel® Xeon® Processor Scalable family. These unique functions include modulate frequency (jitter smoothing), increased performance (core boosting), and tuning of the server to match workload profiles.
A new experience in "time to insight" to enhance development and productivity:
HPE Synergy for Gen10 including HPE Synergy 480 and HPE Synergy 660. These compute modules deliver increased performance across compute-and data-intensive workloads, such as financial modeling. In addition, they deliver breakthrough Ethernet 25/50 GB connectivity and a 2.8x increase in direct-attached storage (DAS) capacity.
A new experience in workload optimization accelerating data-driven applications.
HPE Scalable Persistent Memory, an integrated storage solution that runs at memory speeds with terabyte-scale capacity, unlocking new levels of compute performance with built-in persistence. With up to 27 times faster[3]application checkpoint operations and 20 times faster[4] database restores, HPE Scalable Persistent Memory delivers the fastest persistent memory in the market at scale[5].
Economic Control: Pay-as-you-go Options Come to the Data Center
Customers want the flexibility to choose whether they pay for their IT solution as a monthly operating expense or a capital expense. HPE offers consumption-based IT payment models that deliver the tangible business outcomes customers need – whether it's cash flow improvement, accelerated deployment or cost effective capacity management. HPE Flexible Capacity changes the way customers consume IT to align with actual business needs. By paying only for what they use and leveraging an on-site buffer to scale up or down on demand, customers can save money by eliminating overprovisioning.
To help customers align IT to business needs, HPE is introducing two new offerings:  
HPE Capacity Care Service that enables mid-sized companies to control utilization and capacity management in order to reduce overprovisioning and raise utilization levels.

IT Investment Strategy Workshops which are designed to help companies develop an IT investment strategy with funding models aligned to an IT investment roadmap.