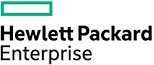 The Latest HP News

Product and Solution Information, Press Releases, Announcements
HPE to Acquire Cape Networks
Posted: Tue Mar 27, 2018 12:29:17 PM

Acquisition Expands Aruba's AI-Powered Analytics and Assurance Capabilities
PALO ALTO, Calif.– March 27, 2018 – Hewlett Packard Enterprise (NYSE: HPE), today announced a definitive agreement to purchase privately-held Cape Networks based in Cape Town, South Africa, and San Francisco. Cape Networks will become a part of Aruba, a Hewlett Packard Enterprise company, and will expand Aruba's Artificial Intelligence (AI) powered networking capabilities with a sensor-based service assurance solution that gives customers a simple, proactive, and network-agnostic tool for measuring and monitoring SaaS, application, and network services. The solution helps organizations deliver the best possible end user experience by enabling IT to get ahead of service quality issues before they occur, accelerate time to resolution, and lower cost of operations.
Due to the proliferation of mobile, cloud and IoT, the need to diagnose end-user application availability and performance of mission critical services has become essential for business success. By applying a sensor-based and network agnostic approach to service assurance, Cape Networks proactively tests the availability and performance of services and applications, alerting IT professionals of issues before they impact the user or the business.  Cape Networks delivers easy-to-use insights with a simple and intuitive dashboard that helps eliminate the guesswork for IT.
Cape Networks' solution complements Aruba NetInsight, and together will deliver comprehensive AI-powered analytics and assurance so that customers can quickly adapt to changes in the user, device, application, and network environments.
"TOGETHER, ARUBA AND CAPE NETWORKS WILL DELIVER COMPREHENSIVE AI-POWERED ANALYTICS FOR CUSTOMERS" 
"Cape Networks strengthens and further differentiates the Aruba Mobile First Architecture with a simple and intuitive, yet powerful, approach to optimizing the end-user experience," said Partha Narasimhan, CTO for Aruba, a Hewlett Packard Enterprise company. "Mobile, IoT, and cloud continue to add pressure and complexity for IT organizations.  Despite this, the quality of service and experiences can't be compromised, especially for mission-critical business applications. With Cape Networks, IT can easily deploy and use a network of sensors to proactively optimize and remotely troubleshoot end user experiences for on-premises and cloud applications such as SAP, Salesforce.com, Microsoft Office and Wi-Fi captive portals."
"Since founding Cape Networks in 2014, we've had tremendous success with enterprise customers around the world with our sensor-based service assurance solution," said David Wilson, Founder of Cape Networks. "Our solution directly complements the industry-leading Aruba NetInsight solution and will help extend Aruba's leadership and contribute to Aruba's continued growth."
The AI-powered automation added to Aruba's portfolio furthers its innovation in the era of autonomous networking where IT must deal with constant change, increasing complexity, and limited resources.  This innovation gives IT the agility they need to move away from manual and repetitive tasks and to focus on innovating and delivering new services to meet the changing needs of the business.
The transaction is expected to close late March or early April 2018.