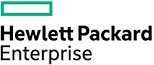 HPE Networking Products & Solutions

CurveSales.com has the largest selection of HPE Networking Products Online!
As the coronavirus situation continues to evolve, we wanted to take this opportunity to reassure you our sale teams remain dedicated to providing you the best service.
Our team is here to help you. We are available from Monday – Friday: 7am - 9PM PST and Saturday – Sunday: 9am - 6PM PST. We remain steadfast in our promise to serving you during this crucial time. Thank you for your trust. Be safe and healthy.
Please visit our Aruba Networks (HPE) site for the latest Aruba Networks' wireless products

More Performance with Fewer Network Upgrades
Build an open ecosystem to eliminate silos and complexity, and provide better services faster.