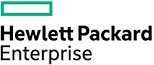 HP 1810 Switch Series

Smart-managed, fixed-configuration Gigabit and Fast ethernet Layer 2 switches

Sorry, this product is no longer available, replace by HP 1820-24G Switch.
Overview:
HP 1810 Switch Series devices are smart-managed, fixed-configuration Gigabit Ethernet and Fast Ethernet Layer 2 switches designed for small businesses looking for key features in an easy-to-administer solution. The series includes 8- and 24-port Gigabit Ethernet and Fast Ethernet models and a 48-port Gigabit Ethernet switch. Specific models include SFP ports for fiber connectivity. All models support flexible deployment options, including mounting on walls, under tables, or on desktops. Some models are fanless, making them ideal for office deployments. The 8-port Gigabit Ethernet model can optionally be powered by an upstream Power over Ethernet (PoE) switch. Customizable features include VLANs, Spanning Tree, and link aggregation trunking. The 8- and 24-port models include the latest energy-saving capabilities—Energy Efficient Ethernet (EEE) and idle-port power down—as well as Rapid Spanning Tree Protocol (RSTP) and DSCP QoS policies. All come with a lifetime warranty.
Customized operation using intuitive Web interface
Flexible connection and deployment options
Layer 2 operation at wire speeds
Fanless design for quiet operation
Lifetime warranty
Features & Benefits:
Connectivity:
Auto-MDI/MDIX — automatically adjusts for straight-through or crossover cables on all 10/100/1000 ports
Packet storm protection — protects against broadcast, multicast, or unicast storms with user-defined thresholds
IEEE 802.3af PoE-powered device option (8-port Gigabit Ethernet model) — can obtain power from a standard PoE device on Port 1, making the switch ideal for deployments where a power outlet is not available; such flexibility helps you extend the network to wherever an Ethernet cable can reach
SFP ports for fiber connectivity — the three true non-combo SFP port models use fiber connections for uplinks and other connections across longer distances than copper cabling; true SFP ports operate in addition to available copper Ethernet ports; combo ports are shared connections, either operating as a copper connection or as a fiber connection
Performance:
Half-/Full-duplex auto-negotiating capability on every port — doubles the throughput of every port
Link aggregation (trunking) — brings together groups of ports automatically using Link Aggregation Control Protocol (LACP) or, manually, to form an ultra-high-bandwidth connection to the network backbone; helps prevent traffic bottlenecks; the 8-port models have four trunks of four links each, the 24-port models have eight trunks of four links each, and the 1810-48G switch has 16 trunks of eight links each.
Quality of Service (QoS):
Traffic prioritization (IEEE 802.1p) — allows real-time traffic classification with eight priority levels mapped to four queues
IEEE 802.1p prioritization with DSCP (v2 models) — switch delivers data to devices based on the priority and type of traffic using Differentiated Services Code Point (DSCP)
Broadcast control — allows limitation of broadcast traffic rate to cut down on unwanted network broadcast traffic
Layer 2 switching:
VLAN support and tagging — support up to 64 port-based VLANs and dynamic configuration of IEEE 802.1Q VLAN tagging, providing security between workgroups
Jumbo packet support — supports up to 9220-byte frame size to improve performance of large data transfers
Resiliency and high availability:
IEEE 802.1D Spanning Tree Protocol (STP) and IEEE 802.1W Rapid Spanning Tree Protocol (RSTP; v2 models) — provide redundant links while preventing network loops
Security:
Secure Sockets Layer (SSL) — encrypts all HTTP traffic, allowing secure access to the browser-based management GUI in the switch
Automatic denial-of-service protection — monitors six types of malicious attacks and protects the network by blocking the attacks
Management password — provides security so that only authorized access to the Web browser interface is allowed
Ease of use:
Locator LED (switch) — allows users to set the locator LED on a specific switch to either turn on, blink, or turn off; simplifies troubleshooting by making it easy to locate a particular switch within a rack of similar switches
Comprehensive LED display with per-port indicators — provides an at-a-glance view of status, activity, speed, and full-duplex operation
Flexibility:
Flexible mounting options — mounting options include wall, desktop, or under-table configuration for flexible installation
Rack mountable (24- and 48-port models) — offers a rack-mounting option with included hardware
Kensington Lock slot — allows switches to be secured in open-space deployments
Management:
Simple Web management — intuitive Web GUI allows for easy management of device by even nontechnical users
Secure Web GUI — provides a secure, easy-to-use graphical interface for configuring the module via HTTPS
SNMPv1, v2c — devices can be discovered and monitored from an SNMP management station.
Dual flash images — provide independent primary and secondary operating system files for backup while upgrading
Port mirroring — enables traffic on a port to be simultaneously sent to a network analyzer for monitoring
IEEE 802.1AB Link Layer Discovery Protocol (LLDP) — automated device discovery protocol provides easy mapping by network management applications
Additional information:
Energy savings (v2 models) — utilizes Energy Efficient Ethernet (EEE) IEEE 802.3az standard for lower power consumption
Green IT and power — automatically places inactive ports in low power mode and its LED in power-down mode to conserve energy
Green initiative support — provides support for RoHS and WEEE regulations
Warranty and support:
Lifetime warranty — for as long as you own the product with advance replacement and next-business-day delivery (available in most countries)
Electronic and telephone support — limited electronic and telephone support is available from HP; to reach our support centers, refer to www.hp.com/networking/contact-support; for details on the duration of support provided with your product purchase, refer to www.hp.com/networking/warrantysummary
Specifications:
HPE 1810-8 v2 Switch (J9800A)
HPE 1810-24 v2 Switch (J9801A)
Ports

7 RJ-45 autosensing 10/100 ports (IEEE 802.3 Type 10BASE-T, IEEE 802.3u Type 100BASE-TX); Duplex: half or full
1 RJ-45 autosensing 10/100/1000 port (IEEE 802.3 Type 10BASE-T, IEEE 802.3u Type 100BASE-TX, IEEE 802.3ab Type 1000BASE-T); Duplex: 10BASE-T/100BASE-TX: half or full; 1000BASE-T: full only
Supports a maximum of 7 autosensing 10/100 ports plus 1 autosensing 10/100/1000 ports

22 RJ-45 autosensing 10/100 ports (IEEE 802.3 Type 10BASE-T, IEEE 802.3u Type 100BASE-TX); Duplex: half or full
2 RJ-45 autosensing 10/100/1000 ports (IEEE 802.3 Type 10BASE-T, IEEE 802.3u Type 100BASE-TX, IEEE 802.3ab Type 1000BASE-T); Duplex: 10BASE-T/100BASE-TX: half or full; 1000BASE-T: full only
2 SFP 100/1000 Mbps ports
Supports a maximum of 22 autosensing 10/100 ports plus 2 autosensing 10/100/1000 ports plus 2 SFP ports

Physical characteristics
Dimensions

7.93(w) x 4.65(d) x 1.73(h) in (20.14 x 11.81 x 4.39 cm) (1U height)

12.99(w) x 6.81(d) x 1.73(h) in (32.99 x 17.3 x 4.39 cm) (1U height)
Weight
0.84 lb (.38 kg)
2.2 lb (1 kg)
Memory and processor
128 MB RAM, 8 MB flash; packet buffer size: 512 KB
128 MB RAM, 8 MB flash; packet buffer size: 512 KB
Mounting
wall, desktop, and under-table mounting
Mounts in an EIA-standard 19 in. telco rack (hardware included); horizontal surface, wall, and under-table mounting
Performance
100 Mb Latency
< 3.3 μs (64-byte packets)
< 3.4 μs (64-byte packets)
1000 Mb Latency
< 2.3 μs (64-byte packets)
n/a
Throughput
up to 11.9 million pps
up to 9.2 million pps
Switching capacity
16 Gbps
12.4 Gbps
MAC address table size
8000 entries
8000 entries
Environment
Operating temperature
32°F to 104°F (0°C to 40°C)
32°F to 104°F (0°C to 40°C)
Operating relative humidity
15% to 95% @ 104°F (40°C), noncondensing
15% to 95% @ 104°F (40°C), noncondensing
Non-Operating temperature
-40°F to 158°F (-40°C to 70°C)
-40°F to 158°F (-40°C to 70°C)
Non-Operating relative humidity
15% to 90% @ 149°F (65°C), noncondensing
15% to 90% @ 149°F (65°C), noncondensing
Altitude
up to 10,000 ft. (3 km)
up to 10,000 ft. (3 km)
Acoustic
Power: 0 dB no fan
Power: 0 dB no fan
Electrical characteristics
Frequency
50/60 Hz
50/60 Hz
Voltage
100-240 VAC
100-127/200-240 VAC
Current
0.5 A
0.4/0.3 A
Maximum power rating
7.2 W
22 W
Notes
Maximum power rating and maximum heat dissipation are the worst-case theoretical maximum numbers provided for planning the infrastructure with fully loaded PoE (if equipped), 100% traffic, all ports plugged in, and all modules populated.
Certifications
Safety
UL 60950-1; IEC 60950; EN 60950
UL 60950-1; IEC 60950; EN 60950
Emmissions
EN 55022 Class A; CISPR 22 Class A; VCCI V-3; FCC (CFR 47, Part 15) Subpart B Class A; VCCI V-4
EN 55022 Class A; CISPR 22 Class A; VCCI V-3; FCC (CFR 47, Part 15) Subpart B Class A; VCCI V-4
Immunity

ESD - IEC 61000-4-2
Radiated - IEC 61000-4-3
EFT/Burst - IEC 61000-4-4
Surge - IEC 61000-4-5
Conducted - IEC 61000-4-6
Power frequency magnetic field - IEC 61000-4-8
Voltage dips and interruptions - IEC 61000-4-11
Harmonics - EN 61000-3-2
Flicker - EN 61000-3-3

Additional Features
Management
Web Browser
Notes
Use only supported genuine HP mini-GBICs with your switch.
Denial of service protection
CPU DoS Protection
General protocols

IEEE 802.1p Priority
IEEE 802.1Q VLANs
IEEE 802.1W Rapid Spanning Tree Protocol
IEEE 802.3ad Link Aggregation Control Protocol (LACP)
IEEE 802.3az Energy Efficient Ethernet
IEEE 802.3x Flow Control RFC
1534 DHCP/BOOTP Interoperation
RFC 2030 Simple Network Time Protocol (SNTP) v4

Network management
IEEE 802.1AB Link Layer Discovery Protocol (LLDP)