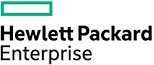 HP 5920 Switch Series

Fixed Port L3 Managed Ethernet Switches

HP Data Center Access Switches
HP 5920 Switch
HP 5920AF-24XG Switch
#JG296A
List Price:
$21,490.00
Our Price: $14,342.00
More pricing below, click here!
Overview:
The HP 5920 Switch Series is made up of high-density 10GbE, ultra-deep packet buffering, top-of-rack (ToR) switches. These switches are part of the HP FlexNetwork architecture's HP FlexFabric solution module and are ideally suited for deployments at the server access layer of large enterprise data centers. The HP 5920 Switch Series is also designed for content delivery networks, especially when used to reduce network congestion at the I/O that is associated with the heavy use of server virtualization, as well as bursty multimedia, storage applications, and other critical services. With the increase in virtualized applications and server-to-server traffic, customers now require ToR switch innovations that will meet their needs for higher-performance server connectivity, convergence of Ethernet and storage traffic, the capability to handle virtual environments, and ultra-deep packet buffering all in a single device.
Ultra-deep packet buffering
HP IRF for virtualization and 2-tier architecture
High 10GbE ToR port density
IPv6 support in ToR with full L2/L3 features
TRILL and VEPA readiness for virtualized networks
Features & Benefits:
Quality of Service (QoS)
Powerful QoS features —

Flexible classification — creates traffic classes based on access control lists (ACLs), IEEE 802.1p precedence, IP, and DSCP or Type of Service (ToS) precedence; supports filter, redirect, mirror, remark, and logging
Feature support — provides support for Strict Priority Queuing (SP), Weighted Fair Queuing (WFQ), Weighted Deficit Round Robin(WDRR), SP+WDRR together, configurable buffers, Explicit Congestion Notification (ECN), and Weighted Random Early Detection (WRED)
Data center optimized
High-performance 10GbE switching — enables you to scale your server-edge 10GbE ToR deployments with 24 high-density 10GbE ports delivered in a 1RU design; delivers a 480 Gbps (357.12 Mpps) switching capacity in addition to incorporating 3.6 GB of packet buffers
Ultra-deep packet buffering — provides up to a 3.6 GB packet buffer to reduce network congestion at the I/O that is associated with the heavy use of server virtualization, as well as bursty multimedia, storage applications, and other critical services
Higher scalability — HP Intelligent Resilient Framework (IRF) technology simplifies the architecture of server access networks; up to four HP 5920 switches can be combined to deliver unmatched scalability of virtualized access layer switches and flatter, two-tier FlexFabric networks using IRF, which reduces cost and complexity
Advanced modular operating system — Comware v7 software's modular design and multiple processes deliver native high stability, independent process monitoring, and restart; the OS also allows individual software modules to be upgraded for higher availability and supports enhanced serviceability functions like hitless software upgrades with single-chassis ISSU
TRILL and EVB/VEPA — Transparent Interconnection of Lots of Links (TRILL) is supported to increase the scale of enterprise data centers; EVB/VEPA provides connectivity into the virtual environment for a data center-ready environment
Reversible airflow — switches are enhanced for data center hot/cold aisle deployments with reversible front-to-back or back-to-front airflow
Redundant fans and power supplies — 1+1 internal redundant and hot-pluggable power supplies and dual fan trays enhance reliability and availability
Lower OPEX and greener data center — provide reversible airflow and advanced chassis power management
Data Center Bridging (DCB) protocols — supports IEEE 802.1Qbb Priority Flow Control (PFC), Data Center Bridging Exchange (DCBX), and IEEE 802.1Qaz Enhanced Transmission Selection (ETS) for converged applications
FCoE support — provides support for FCoE, including expansion, fabric, trunk VF and N ports, aggregation of E-port, N-port virtualization; fabric services such as name server, registered state change notification, and login services; per-VSAN fabric services, FSPF, soft and hard zoning, Fibre Channel traceroute, ping, debugging, and FIP snooping
Jumbo frames — with frame sizes of up to 10,000 bytes on Gigabit Ethernet and 10-Gigabit ports, high-performance remote backup and disaster-recovery services can be enabled
Management
IEEE 802.1AB Link Layer Discovery Protocol (LLDP) — advertises and receives management information from adjacent devices on a network, facilitating easy mapping by network management applications
SNMPv1, v2c, and v3 — facilitate centralized discovery, monitoring, and secure management of networking devices
Port mirroring — enables traffic on a port to be simultaneously sent to a network analyzer for monitoring
Out-of-band interface — isolates management traffic from user data plane traffic for complete isolation and total reachability, no matter what happens in the data plane
Remote configuration and management — is available through a secure command-line interface (CLI) over Telnet and SSH; Role-Based Access Control (RBAC) provides multiple levels of access; Configuration Rollback and multiple configurations on the flash provide ease of operation; remote visibility with sFlow and SNMP v1/v2/v3 is fully supported in HP Intelligent Management Center (IMC)
ISSU and hot patching — provides hitless software upgrades with single-unit In Services Software Upgrade (ISSU) and hitless patching of modular OS
Autoconfiguration — provides automatic configuration via DHCP autoconfiguration
Network Time Protocol (NTP) and Secure Network Time Protocol (SNTP) — synchronizes timekeeping among distributed time servers and clients; keeps consistent timekeeping among all clock-dependent devices within the network so that the devices can provide diverse applications based on the consistent time
Resiliency and high availability
Intelligent Resilient Framework (IRF) — HP IRF technology enables an HP FlexFabric to deliver resilient, scalable, and secured data center networks for physical and virtualized environments; up to four 5920 switches can be grouped together in an IRF configuration, which allows them to be configured and managed as a single switch with a single IP address; this simplifies ToR deployment and management, reducing data center deployment and operating expenses
Layer 2 switching
Address Resolution Protocols (ARP) — supports static, dynamic, and reverse ARP and ARP proxy
Flow Control — IEEE 802.3x Flow Control provides intelligent congestion management via PAUSE frames
Ethernet Link Aggregation — IEEE 802.3ad Link Aggregation of up to 128 groups of 16 ports; support for LACP, LACP Local Forwarding First, and LACP Short-time provide a fast, resilient environment that is ideal for the data center
Spanning Tree Protocol (STP) — STP (IEEE 802.1D), Rapid STP (RSTP, IEEE 802.1w), and Multiple STP (MSTP, IEEE 802.1s) provide loop avoidance
VLAN support — provides support for 4,096 VLANs based on port, MAC address, IPv4 subnet, protocol, and guest VLAN; supports VLAN mapping
IGMP support — provides support for IGMP Snooping, Fast-Leave, Group-Policy, and IPv6; IGMP Snooping provides Layer 2 optimization of multicast traffic
DHCP support at Layer 2 — provides full DHCP Snooping support, including DHCP Snooping Option 82, DHCP Relay Option 82, DHCP Snooping Trust, and DHCP Snooping Item Backup
Layer 3 services
Address Resolution Protocol (ARP) — determines the MAC address of another IP host in the same subnet; supports static ARPs; gratuitous ARP allows detection of duplicate IP addresses; proxy ARP allows normal ARP operation between subnets or when subnets are separated by a Layer 2 network
Operations, administration and maintenance (OAM) support — provides support for Connectivity Fault Management (IEEE 802.1AG) and Ethernet in the First Mile (IEEE 802.3AH); provides additional monitoring that can be used for fast fault detection and recovery
Layer 3 routing
Virtual Router Redundancy Protocol (VRRP) and VRRP Extended — allow quick failover of router ports
Policy-based routing — makes routing decisions based on policies set by the network administrator
Equal-Cost Multipath (ECMP) — enables multiple equal-cost links in a routing environment to increase link redundancy and scale bandwidth
Layer 3 IPv4 routing — provides routing of IPv4 at media speed; supports static routes, RIP and RIPv2, OSPF, BGP, and IS-IS
Layer 3 IPv6 routing — provides routing of IPv6 at media speed; supports RIPng, OSPFv3, BGP4+ for IPv6, and IS-ISv6
Additional information
Green IT and power — use the latest advances in silicon development, shut off unused ports, and use variable-speed fans to improve energy efficiency
Low power consumption — is rated to have one of the lowest power usages in the industry by Miercom independent tests
Warranty and support
1-year warranty — with advance replacement and 10-calendar-day delivery (available in most countries)
Electronic and telephone support — limited electronic and telephone support is available from HP; to reach our support centers, refer to www.hp.com/networking/contact-support; for details on the duration of support provided with your product purchase, refer to www.hp.com/networking/warrantysummary
Software releases — to find software for your product, refer to www.hp.com/networking/support; for details on the software releases available with your product purchase, refer to www.hp.com/networking/warrantysummary
Specifications:
HP 5920AF-24XG Switch (JG296A)
Ports
24 fixed 1000/10000 SFP+ ports
1 RJ-45 serial console port
1 RJ-45 out-of-band management port
Power supplies
2 power supply slots
1 minimum power supply required (ordered separately)
Fan tray
2 fan tray slots
Physical characteristics
17.32(w) x 25.98(d) x 1.72(h) in (43.99 x 65.99 x 4.37 cm) (1U height)
Weight
28.66 lb (13 kg)
Memory and processor
256 MB flash, 2 GB SDRAM; packet buffer size: 3.6 GB
Performance
10 Gbps Latency
< 1.7 µs (64-byte packets)
Throughput
367 million pps
Routing/Switching capacity
480 Gbps
Routing table size
16000 entries
MAC address table size
128000 entries
Environment
Operating temperature
32°F to 113°F (0°C to 45°C)
Operating relative humidity
10% to 90%, noncondensing
Nonoperating/Storage temperature
-40°F to 158°F (-40°C to 70°C)
Nonoperating/Storage relative humidity
5% to 95%, noncondensing
Acoustic
Low-speed fan: 62.1 dB, High-speed fan: 76.7 dB
Electrical characteristics
Maximum heat dissipation
1249 BTU/hr (1317.7 kJ/hr)
Voltage
100-240 VAC
DC voltage
-36 to -72 VDC
Idle power
343 W
Maximum power rating
366 W
Frequency
50/60 Hz
Notes
Idle power is the actual power consumption of the device with no ports connected.
Maximum power rating and maximum heat dissipation are the worst-case theoretical maximum numbers provided for planning the infrastructure with fully loaded PoE (if equipped), 100% traffic, all ports plugged in, and all modules populated.
Safety
UL 60950-1EN 60825-1 Safety of Laser Products-Part 1EN 60825-2 Safety of Laser Products-Part 2IEC 60950-1CAN/CSA-C22.2 No. 60950-1AnatelULARGOSTEN 60950-1/A11FDA 21 CFR Subchapter JNOMROHS Compliance
Notes
The customer must order a power supply, as the device does not come with a PSU. At least one JC680A or JC681A is required.
Pricing Notes:
Pricing and product availability subject to change without notice.
HP Data Center Access Switches
HP 5920 Switch
HP 5920AF-24XG Switch
#JG296A
List Price:
$21,490.00
Our Price: $14,342.00
HP Networking Accessories
HP 5920AF-24XG Back (power-side) to Front (port-side) Airflow Fan Tray
#JG297A
List Price:
$279.00
Our Price: $145.00
HP 5920AF-24XG Front (port-side) to Back (power-side) Airflow Fan Tray
#JG298A
List Price:
$279.00
Our Price: $145.00