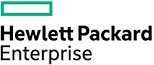 HP 6125G Ethernet Blade Switch

Server Interconnects

HP Data Center Switches
HP 6125G Series

HP 6125G Ethernet Blade Switch
#658247-B21
List Price:
$1,999.00
Our Price: $1,702.00
More pricing below, click here!
Overview:
Do you need a 1Gb switch that increases your data center efficiency and capability? Designed for the c-Class BladeSystem enclosure, the HP 6125G Ethernet Blade Switch appeals to budget-conscious data centers that need 1Gb switching and routing with the resiliency of Intelligent Resilient Networking (IRF), stacking, and the stability of Comware. It is ideal for remote office applications, or wherever IPv6, full Layer 3 routing and distributed trunking are required for 1Gb applications.
Features:
Data Center Efficiency
HP 6125G Ethernet Blade Switch can be combined with other switches at the enclosure, rack or datacenter level into a single virtual switch and managed through a single IP address.
All network devices can be managed through Intelligent Management Center (IMC) providing comprehensive single pane provisioning of the entire network.
The HP Comware operating system provides a common level of features, service, and security levels from edge to core.
Features & Benefits:
Performance
Non blocking architecture
Wire speed switching and IPv4/IPv6 routing on all ports
Separate 10Gb Internal cross connect between switches
Combine up to 10 switches into a single virtual switch
RJ45 and SFP ports support 1Gb
Ports 1 and 2 can be used as 1Gb SFP uplinks or as 10Gb IRF connections
Mix any combination of HP 6125G and HP6125G/XG in a single IRF domain
Store and Forward Switching
Hardware-based wire-speed access control lists (ACLs)
Management
Remote configuration and management through Web browser or CLI
Secure Web-based management through HTTPS
Standards based SNMP management via SNMPv1, v2c and v3
OOBM via Onboard Administrator
GUI Management via Intelligent Management Center
RJ45 console port
sFlow and RMON network monitoring
Manager and operator privilege levels
Command authorization via RADIUS
Complete session logging for problem resolution
LLDP Discovery protocol
IPv6 management
Dual flash images
Multiple configuration files
Syslog
Network Time Protocol (NTP)
Management
IEEE 802.1X user authentication
MAC-based authentication with RADIUS server
Access Control Lists (ACLs)
Secure FTP
STP Root Guard
DHCP Protection from unauthorized DHCP servers
IP Source Guard
Dynamic ARP protection to prevent eavesdropping
Guest VLAN
Endpoint Admission Defense (EAD)
RADIUS/TACACS+
Secure management via SSHv2 and SNMPv3
Unicast Reverse Path Forwarding (URPF)
Layer 2 Switching
32K MAC addresses
4094 VLANs
IEEE 802.1ad QinQ VLANs
Jumbo packet support
GVRP VLAN Registration Protocol
Port Aggregation
Spanning Tree Protocol, PVST, MSTP, RSTP, STP Root Guard
Smart Link fast uplink failure recovery
IP Multicast Snooping and data-driven IGMP
Policy Based Routing
Layer 3 Routing
IPv4 routing protocols - static routes, RIP, OSPF and BGP
IPv6 routing protocols - static routes, RIPng, OSPFv3 and BGP+
IPv6 tunneling
IP Multicast - PIM-SSM, PIM-DM, PIM-SM, IGMP for IPv4 and IPv6
Equal-Cost Multipath (ECMP)
Policy-based routing
DHCP and DHCPv6 client
VRRP
Quality of Service (QoS)
Advanced classifier-based QoS - classifies traffic using multiple match criteria based on Layer 2, 3 and 4 information; applies QoS policies such as priority level and rate limit to selected traffic on a per-port or per-VLAN basis
Traffic policing - supports Committed Access Rate (CAR) and line rate
Powerful QoS feature - creates traffic classes based on access control lists (ACL), IEEE 802.1p precedence, IP, DSCP or Type of Service (ToS) precedence; supports filter, redirect, mirror or remark; supports the following congestion actions: strict priority (SP) queuing, weighted round robin (WRR), weighted fair queuing (WFQ), and weighted random early discard (WRED)
Storm restraint - allows limitation of broadcast, multicast, and unknown unicast traffic rate to cut down on unwanted broadcast traffic on the network
Resiliency and High Availability
Intelligent Resilient Framework (IRF) - Creates virtual resilient switching fabrics, where two or more switches perform as a single Layer 2 switch and Layer 3 router; Switches do not have to be co-located and can be part of a disaster recovery system; Servers or switches can be attached using standard LACP for automatic load balancing and high availability; Simplifies network operation by eliminating Spanning Tree, ECMP and VRRP
Device Link Detection Protocol (DLDP) - Monitors Link connectivity and shuts down ports at both ends if unidirectional traffic is detected
Rapid Ring Protection Protocol (RRPP) - Connects multiple switches in a high-performance ring using standard Ethernet technology; traffic can be rerouted around the ring in less than 50 ms upon failure
Smart Link - Allows 50 ms failover between links
Virtual Router Redundancy Protocol (VRRP)
Monitoring and Diagnostics
OAM (802.3ah) - Detects data link layer problems in the "last mile"; monitors link status between two devices
CFD (802.1ag) - Connectivity Fault Detection (CFD) provides L2 link OAM mechanism used for link connectivity detection and fault location Mirroring - Port mirroring enables traffic on a port to be simultaneously sent to a network analyzer for monitoring; Flow-based mirroring
sFlow
Specifications:
HP 6125G Ethernet Blade Switch Technical Specifications
Shipping Dimensions
Length
11.54 in (293 mm)
Width
14.57 in (370 mm)
Height
3.54 in (95 mm)
Shipping Weight
1.9 kg (4.19 lbs)
Product Specifications Hardware
Performance
26 Gbps uplink port bandwidth; 16 Gbps downlink (server) port bandwidth; 10Gbps cross-link port bandwidth
Forwarding rate 1.5 million pps per Gigabit port, (64-byte packets) and 14.8 million pps per 10 Gig port
Non-blocking, full-wire speed for all connections; Auto-MDI/MDIX, auto-negotiation and auto-sensing with full-duplex support.
Forwarding Mode
Store and forward
MAC Addresses
Supports 32K MAC addresses per switch in a BladeSystem Enclosure
Forwarding Table Age Time
(Maximum age)
10 to 1,000,000 seconds
(default: 300 seconds)
VLAN IDs
4094
Jumbo Frame
9220 Byte
IGMP Groups
1024
Memory
1 GB Main, 256MB flash and 3MB packet buffer
Connectors and Cabling
Connector
4 RJ-45 (1 Gb)
2 SFP (1 Gb)
2 SFP+ IRF (10Gb)/2 SFP (1Gb)
1 RJ45 Management
Cable Support
FCC Class A
ICES-003 Class A
AS/NZS 3548 Class A
VCCI Class A
Indicators
Module health, amber/green
Module locator (UID), blue
10/100/100Base-T port speed/link/activity, amber/green
SFP port link/activity, green
SFP+ port link/activity, green
IRF/SFP port link/activity, green
Dimensions
Length
10.5 in (267.7 mm)
Width
7.5 in (192.79 mm)
Height
1.1 in (27.94 mm)
Weight
1.32 kg (2.9 lbs)
Environmental Ranges
Temperature Range
Operating
50° to 95° F (10° to 35° C)
Non-operating
-40° to 158° F (-40° to 70° C)
Relative Humidity
(non-condensing)
Operating 5% to 95%
Power Specification
Power Requirements
26W
Pricing Notes:
Pricing and product availability subject to change without notice.
HP Data Center Switches
HP 6125G Series

HP 6125G Ethernet Blade Switch
#658247-B21
List Price:
$1,999.00
Our Price: $1,702.00