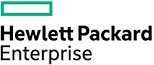 HP PS110 Wireless VPN Router Series

Fixed Port Ethernet Routers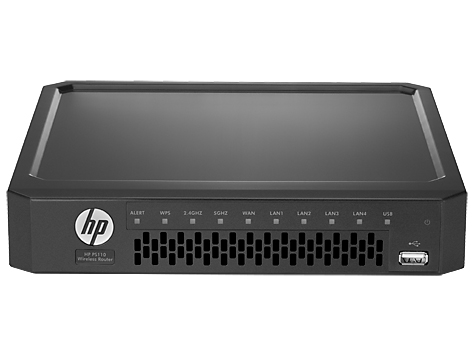 HP Network Routers
HP PS110 Wireless VPN Router Series
HP PS110 Wireless 802.11n VPN AM Router
#JL065A
List Price:
$269.00
Our Price: $207.00
More pricing below, click here!
Overview:
The all-in-one HP PS110 Wireless VPN Router Series delivers secure high-performance Internet access and wired/wireless connectivity for offices and remote/mobile employees. Part of the HPE OfficeConnect portfolio, the routers feature the next-generation HP Networking user interface and Easy Setup Wizard that are designed for simplicity and reliability to get your business connected quickly. The HP PS110 routers are specifically designed to work with your HP ProLiant servers with unique management integration with the iLO interface. In addition, the enclosure is custom designed to physically stack on top of the HP ProLiant MicroServer Gen8.
The router includes a SPI firewall, and enterprise-grade VPN technology, combined with wireless encryption features like WPA/WPA2 encryption for secure data transfer.
Advanced security features like IEEE 802.1x, URL filters, content filters, MAC filters, and Trusted Users Management keep your network safe from outside threats and unwanted access. Time based rules that enable scheduling rules for radios and security filters combined with email alerts simplify management tasks for users.
With a compact design featuring internal antennas, the routers are ideal for stacking on the MicroServer Gen8 Server.
Key Features
High-speed connectivity with four-port gigabit switch and 11n single radio dual band (5 GHz or 2.4 GHz) access point
Advanced security features like stateful packet inspection (SPI) firewall, URL/MAC/IP/content filters, and denial of service (DoS) attack protection
VPN initiation and termination (IPsec, L2TP, PPTP) for secure data transfers
Built-in HP ProLiant Server Management dashboard
Purpose-built enclosure allows for physical stacking on HP ProLiant MicroServer Gen8
Features & Benefits:
Wireless features
IEEE 802.11 a/b/g/n compliance - Unit has built-in single radio dual band IEEE 802.11a/b/g/n compliant access point
MIMO - Unit supports 3x3 MIMO antennas to ensure wider wireless coverage and superior throughput
Multiple SSIDs - Radio supports up to four SSIDs to help segregate wireless clients and apply granular policies
WMM (IEEE 802.11e) - Provides Quality of Service (QoS) to wireless clients based on access categories like voice, video, best effort, and background
WMM-Power Save - WMM-Power Save mode helps reduce power consumption on wireless network
Wireless distribution system (WDS) - Allows users to expand wireless coverage without the requirement for a wired connection. HP PS110 and/or HP R100 series routers can be linked together via the wireless medium (using SSIDs), while at the same time servicing clients in the vicinity of each router
Wi-Fi protected setup (WPS v2) - WPS v2 protocol allows customers to easily create secure wireless link between wireless client devices that support WPS v2 and the router
SSID to VLAN mapping - Allows user to segregate wireless traffic
Security
SPI - Enforces firewall policies to control traffic and filter access to network services; maintains session information for every connection passing through it, enabling the firewall to control packets based on existing sessions
URL filtering - Blocks unsafe websites and protects network based on URL information
Content filtering - Blocks websites and protects network based on keyword match done on the content in the webpage
Network access control - MAC address and IP address based network access control
IEEE 802.1x authentication and RADIUS login - Authenticate wireless clients based on 802.1x protocol using RADIUS server
DoS prevention - Detects and blocks commonly used DoS attacks that can be initiated on the devices. Common attack signatures are stored in the device
Application level gateway (SIP/H.323) - Discovers the IP address and service port information embedded in the application data using deep packet inspection in the firewall; firewall then dynamically opens appropriate connections for specific applications
Secure management - MAC/IP based administrator authentication, secure WAN/LAN access to management interface, encrypt management traffic using HTTPS
HTTPS management - Provides secure Web management
Management password - Provides security so that only authorized access to the Web browser interface is allowed
Virtual private network (VPN)
IPsec - Provides secure tunneling over an untrusted network such as the Internet or a wireless network; offers data confidentiality, authenticity, and integrity between two network endpoints
Layer 2 Tunneling Protocol (L2TP) - An industry standard-based traffic encapsulation mechanism supported by many common OSs; will tunnel the point-to-point Protocol (PPP) traffic over the IP and non-IP networks; may use the IP/UDP transport mechanism in IP networks
Network Address Translation-Traversal (NAT-T) - Enables IPsec-protected IP datagrams to pass through a network address translator (NAT)
Point-to-Point Tunneling Protocol - An industry standard-based traffic encapsulation mechanism for VPN tunnels supported by many common OSs; PPTP uses a control channel over TCP and a GRE tunnel operating to encapsulate PPP packets
Site-to-Site VPN Tunnel - Configures VPN gateways on routers to provide secure site-to-site communication between offices, partners, or remote workers; tunnels can be set using IPsec, PPTP or L2TP over IPsec protocols
Client Mode VPN Tunnel - Supports native VPN client based on Windows® and MAC OS
VPN pass through - Supports VPN pass through of PPTP, L2TP, and IPsec tunnels
Management
HP ProLiant Server Dashboard - Enables auto-detection of HP ProLiant servers connected on the network followed by real-time updates of Active health status for the monitored servers
Network Time Protocol (NTP) - Synchronizes timekeeping among distributed time servers and clients; keeps timekeeping consistent among all clock-dependent devices within the network so that the devices can provide diverse applications based on the consistent time
Secure Web GUI - Provides a secure, easy-to-use graphical interface for configuring the module via HTTPS
Event logging - Supports local logging as well as remote Syslog server
Email alerts - Device can be configured to send email alerts to preconfigured email address
USB support - Supports file transfer from compatible USB devices. Supports Samba and FTP server
SNMP v1, v2c - Supports limited SNMP management capability
Firmware upgrade - Supports firmware upgrade via HTTP/HTTPS. Also supports configuration file import/export through Web interface
Traffic statistics - Monitor traffic statistics on device interfaces, SSID, and client level
Tools - Troubleshooting tools, such as tech file generation, ping, trace-route, NSlookup, etc.
Time-based rules - Simplifies network management by setting time-based rules on device features, such as wireless radio, security filters, etc.
Layer 2 switching
Internet Group Management Protocol (IGMP) and Multicast Listener Discovery (MLD) protocol snooping - Controls and manages the flooding of multicast packets in a Layer 2 network
IEEE 802.1D Spanning Tree Protocol (IEEE 802.1D) - Provides redundant links while preventing network loops
IEEE 802.1w Rapid Convergence Spanning Tree Protocol - Increases network uptime through faster recovery from failed links
Auto MDI/MDI-X - Provides automatic adjustments for straight-through or crossover cables on all 10/100/1000 ports
VLAN (IEEE 802.1Q) - Supports one tagged VLAN per LAN port. Helps segregate traffic on LAN ports to virtual groups
Layer 3 services
Address Resolution Protocol (ARP) - Determines the MAC address of another IP host in the same subnet; supports static ARPs; gratuitous ARP allows detection of duplicate IP addresses; proxy ARP allows normal ARP operation between subnets or when subnets are separated by a Layer 2 network
Dynamic Host Configuration Protocol (DHCP) - Simplifies the management of large IP networks and supports client and server; DHCP Relay enables DHCP operation across subnets
IPv6 - Dual stack (IPv4/IPv6): transitions from IPv4 to IPv6, supporting connectivity for both protocols-MLD snooping: forwards IPv6 multicast traffic to the appropriate interface, preventing traffic flooding-IPv6 ready: switch hardware can support IPv6 routing
Network Address Translation (NAT) and Port Address Translation (PAT) - Preserves a network's IP address pool or conceals the private address of network resources such as Web servers, which are made accessible to users of a guest or public wireless LAN; provides choice of dynamic or static translation
DHCP server - Multi-scope DHCP server hands out IPv4 and/or IPv6 addresses to client devices
DMZ support - Allows users to open a local client for unrestricted two way access, especially if that client cannot run an Internet application properly from behind the NAT firewall
Dynamic DNS (DDNS) - Supports DDNS feature that allows customers to access a dynamic address with a fixed domain name
Layer 3 routing
Static routes - Ability to manually configure IPv4 and IPv6 routes
RIP v1, v2, ng - Dynamically routes IPv4 and IPv6 packet between different subnets using RIP protocol
QoS
Traffic Prioritization (DSCP) - Prioritizes traffic based on Layer 3 header in IP packets. Helps prioritize time-sensitive traffic like voice and video
Traffic Prioritization (IEEE 802.1p) - Traffic prioritization based on Layer 2 packet headers. Allows real time traffic like voice and video to be prioritized
IEEE 802.11e - IEEE 802.11e Wi-Fi Multimedia (WMM) wireless QoS standard—when combined with wired QoS policies—provides end-to-end QoS, delivering different wireless channel competitiveness for different services
Queue - Device capable of segregating traffic into four priority queue to enable more granular traffic prioritization. This enables consistent performance for high priority traffic, even during periods of network congestion
Traffic shaping - Enable configuration of bandwidth limit to traffic per queue
Traffic remarking - Allows remarking of 802.1p and DSCP traffic priority
Queue mapping - Allows mapping of traffic to queue based on MAC address, IP address, traffic type, and certain commonly used services
Ease of use
MicroServer mounting - Purpose-built enclosure allows for physical stacking on HP ProLiant MicroServer Gen8
Aesthetics - Embedded antennas expand installation options and increase aesthetics
Easy to use - GUI-driven central management and configuration
Fanless design - Enables quiet operation for deployment in open spaces
Flexible mounting - Supports desktop as well as wall mount operation
Warranty and support
3-year Warranty 2.0 - Advance hardware replacement with next-business-day delivery (available in most countries).
Electronic and telephone support (for Warranty 2.0) - Limited electronic and 24x7 telephone support is available from HP for the entire warranty period; to reach our support centers, refer to hp.com/networking/contact-support; for details on the duration of support provided with your product purchase, refer to hp.com/networking/warrantysummary.
Software releases - To find software for your product, refer to hp.com/networking/support; for details on the software releases available with your product purchase, refer to hp.com/networking/warrantysummary.
Specifications:
HP PS110 Wireless 802.11n VPN AM Router (JL065A)
HP PS110 Wireless 802.11n VPN WW Router (JL066A)
I/O ports and slots
1 RJ-45 autosensing 10/100/1000 WAN port
4 RJ-45 autosensing 10/100/1000 LAN ports
1 RJ-45 autosensing 10/100/1000 WAN port
4 RJ-45 autosensing 10/100/1000 LAN ports
AP characteristics
Radios (built-in)
802.11a/b/g/n
802.11a/b/g/n
Radio operation modes
Client access, Client bridge
Client access, Client bridge
AP operation modes
Autonomous
Autonomous
Wi-Fi Alliance Certification
a/b/g/n Wi-Fi Certified
a/b/g/n Wi-Fi Certified
Physical characteristics
Dimensions
9.06(w) x 9.33(d) x 1.67(h) in (23 x 23.7 x 4.25 cm)
9.06(w) x 9.33(d) x 1.67(h) in (23 x 23.7 x 4.25 cm)
Weight
2.2 lb (1 kg)
2.2 lb (1 kg)
Memory and processor
MIPS @ 700 MHz, 128 MB NAND flash
MIPS @ 700 MHz, 128 MB NAND flash
Mounting and enclosure
MicroServer Gen8 mount/Desktop/wall-mount
Desktop/wall-mount
Performance
MAC address table size
2048 entries
2048 entries
VPN throughput
up to 30 Mbps
up to 30 Mbps
Dedicated IPsec VPN tunnels
5
5
Network throughput
920 Mbps (NAT)
920 Mbps (NAT)
Concurrent sessions
5
5
Number of VLANs
4
4
Environment
Operating temperature
32°F to 104°F (0°C to 40°C)
32°F to 104°F (0°C to 40°C)
Operating relative humidity
5% to 95%, noncondensing
5% to 95%, noncondensing
Nonoperating/Storage temperature
-40°F to 158°F (-40°C to 70°C)
-40°F to 158°F (-40°C to 70°C)
Altitude
up to 10,000 ft (3 km)
up to 10,000 ft (3 km)
No Fan
No Fan
Electrical characteristics
AC voltage
100 - 240 VAC
100 - 240 VAC
Maximum power rating
9.5 W
9.5 W
Notes
Maximum power rating and maximum heat dissipation are the worst-case theoretical maximum numbers provided for planning the infrastructure with fully loaded PoE (if equipped), 100% traffic, all ports plugged in, and all modules populated.
12 VDC power adapter
Reliability
MTBF (years)
51.54
51.54
Safety
UL 60950-1; EN 60950-1; CAN/CSA-C22.2 No. 60950-1
UL 60950-1; CAN/CSA 22.2 No. 60950-1; EN 60950-1
*For more information on 6600 Router Series products, Download the HP PS110 Wireless VPN Router Series Datasheet. (Click Here)
Pricing Notes:
Pricing and product availability subject to change without notice.
HP Network Routers
HP PS110 Wireless VPN Router Series
HP PS110 Wireless 802.11n VPN AM Router
#JL065A
List Price:
$269.00
Our Price: $207.00